About TR Logistics Group
Welcome to TR Logistics Group, Belfast, Northern Ireland
From humble beginnings as a Customs Clearance business operating from small premises in Belfast's High Street, TR Logistics Group has evolved and diversified to become one of Northern Ireland's leading independent forces in Total Supply Chain Solutions with global reach.
TR Logistics Group today comprises a number of separate and distinct divisions, covering Shipping, Air Freight, General Forwarding, Warehousing and bespoke Logistics.
Continuous investment in IT, warehouses purpose built to reflect our customers' requirements, are only emulated by our professional dedicated team. The TR Logistics Group's influence, whether it be by land, sea or air, extends throughout Ireland and the UK, across mainland Europe, into the Far East and on towards the United States of America and all the way back.
This customer driven company, founded in 1967 and built under the drive and determination of Tommy Rodgers, has come a long way. Our company throughout its life span has received numerous awards and accreditations reflective of our high values and continuous strive to simply be the best within our profession.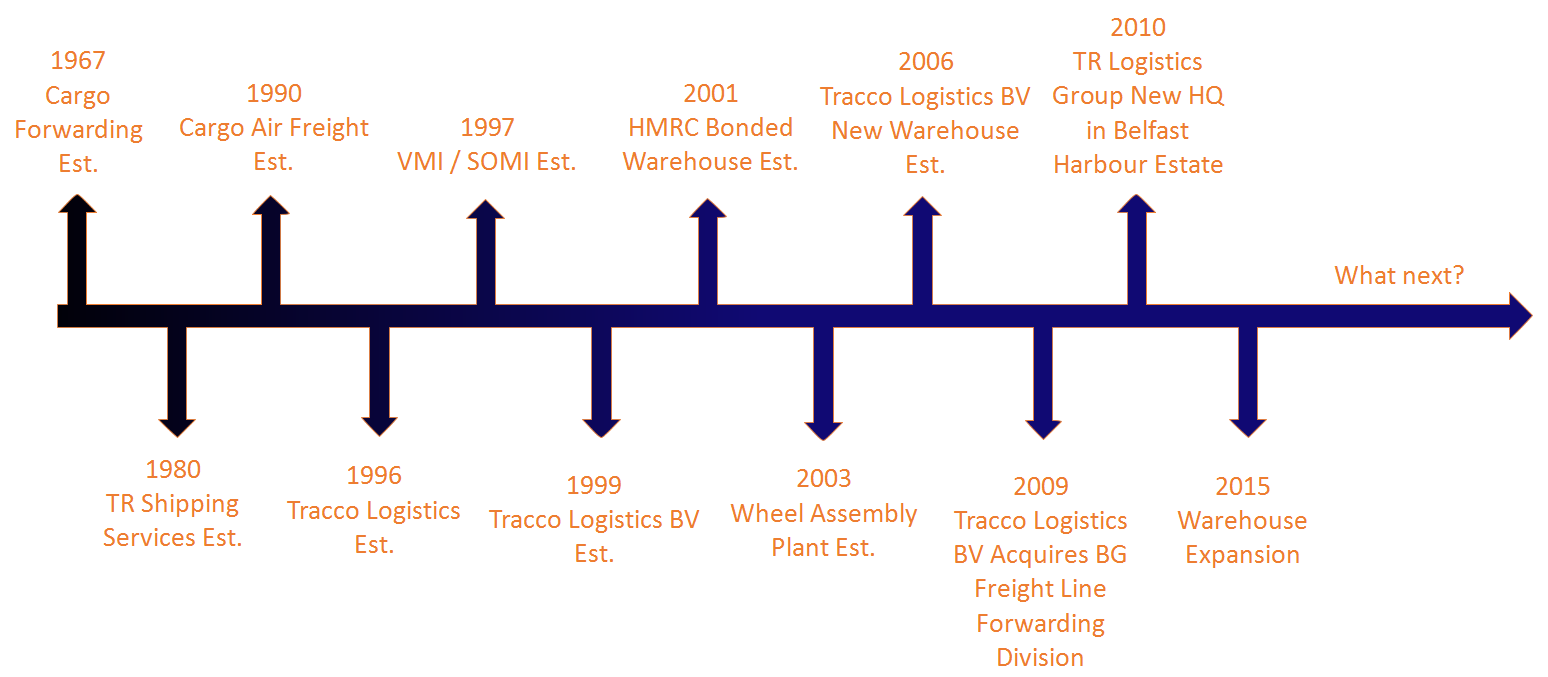 TR Logistics Group continues to grow and look to the future with a confidence cultivated by half a century of service excellence.
Amongst our portfolio are the following companies, each specialising in particular fields, but synchronising to ensure our clients are offered the highest quality of service in whatever their requirements. We strive at all times to exceed in all our customers' expectations.
We can ensure you will find the logistical services you require; allow us to introduce the family makeup that is the TR Logistics Group.
Contact us for more information at info@tr-logistics.com